Venue Rental
Host your Special Event at the Donaldson-Bannister Farm
If you're hosting a special event and want it to be one of a kind, there's only one historic venue in Dunwoody – the historic Donaldson-Bannister Farm. Located on 2.89 acres at the intersection of Chamblee-Dunwoody and Vermack Roads, the circa 1870 house is listed on both the Georgia and the National Register of Historic Places.
The home and the barn, which have been totally rehabilitated with modern modifications for comfort and ADA accessibility, are ideal for any variety of special events including:

Weddings

Anniversary celebrations

Birthday parties

Bridal showers

Religious celebrations

Holiday parties

Reunions

Retreats

Club meetings

Seminars

Corporate meetings
The main house has a seating capacity of 50-60, with several rooms that can be easily transformed into meeting rooms, with one main meeting room or several smaller breakout meeting areas. Lovely outdoor spaces include an arbor, brick pavilion area, a flowing fountain immediately adjacent to the main house and an open meadow. The outside property, which is also available for private events, can accommodate 200 or more. Parking and shuttle arrangements are available for large events.
Please visit
Come take a stroll around the grounds that are lush with ornamentals and hardwoods; relax with a picnic in the meadow; or enjoy a spot of tranquility on one of the benches surrounding the fountain. The Donaldson-Bannister Farm is officially open with the grounds accessible daily from sunrise to sunset. The house is open by appointment.
 Professional Photographers – before holding sessions at the property, please be sure to contact Rachel Sloan at rachel@dunwoodypt.org.
We have a new tent! Prior to the onset of the COVID virus, we purchased a 40'x40′ gable-style tent to cover the pavilion at the barn.  It is now installed and with this new covered space, we are able to host larger, socially distanced events – complete with string lights.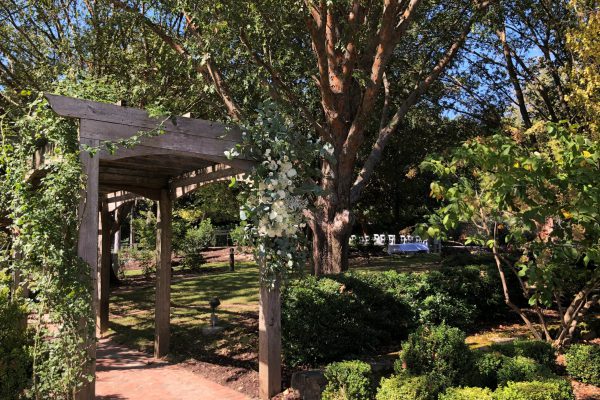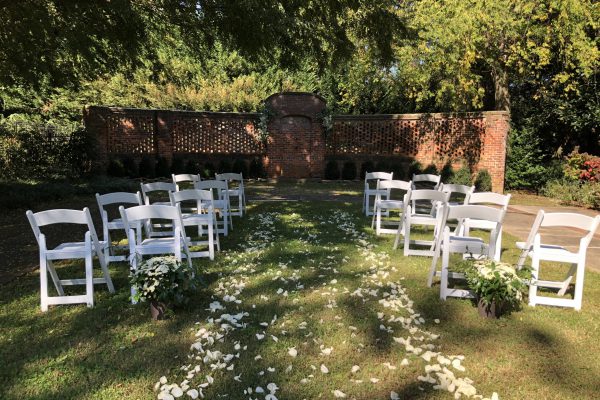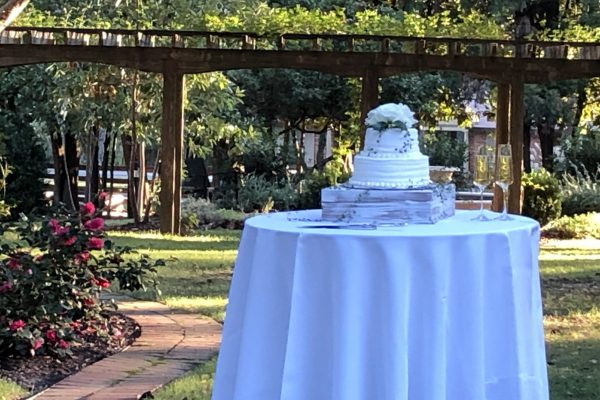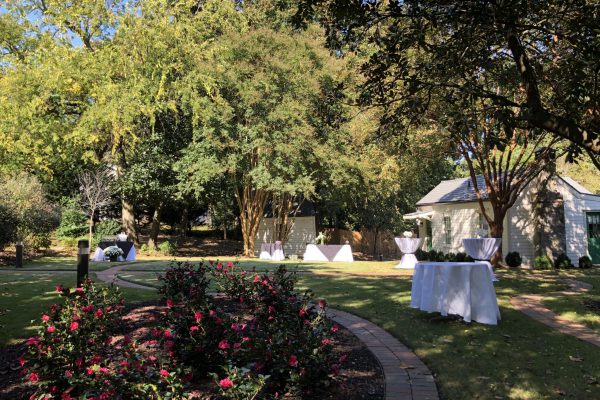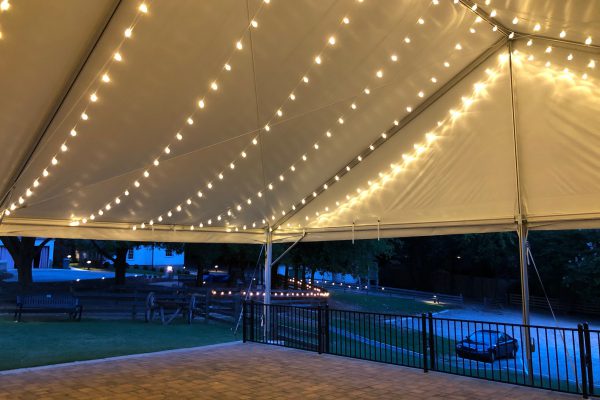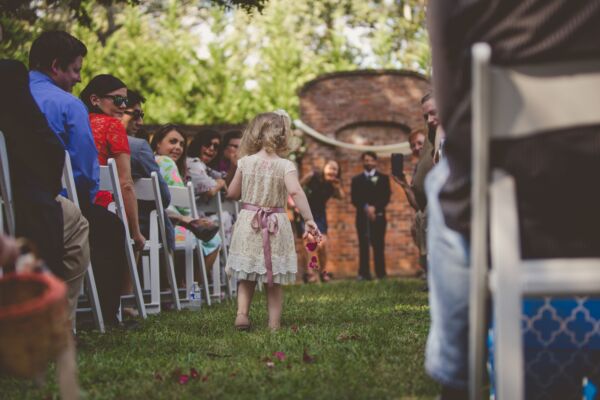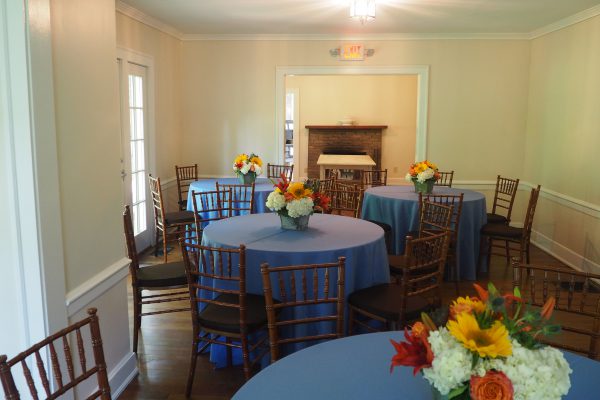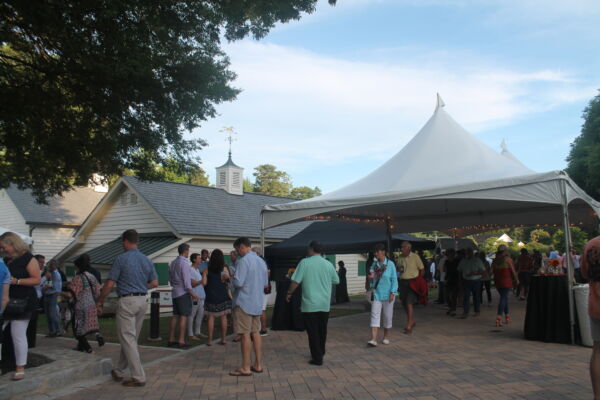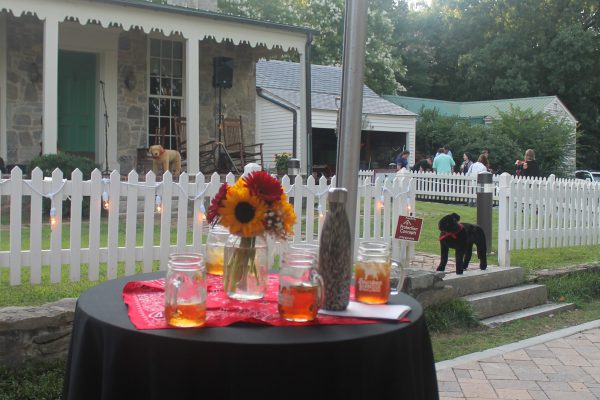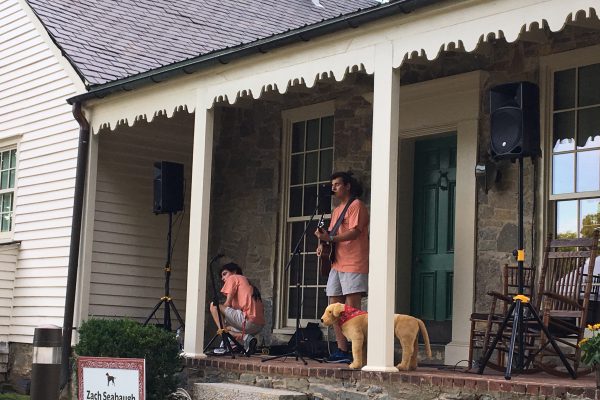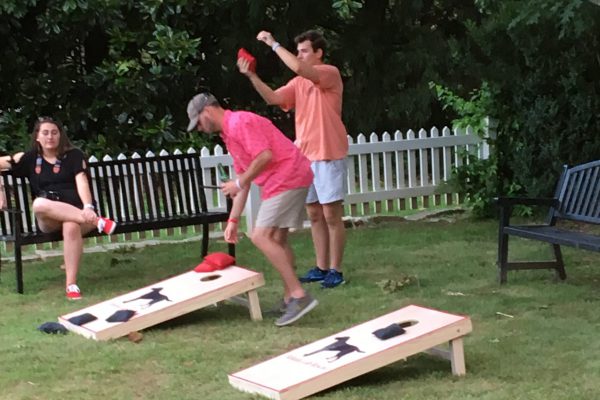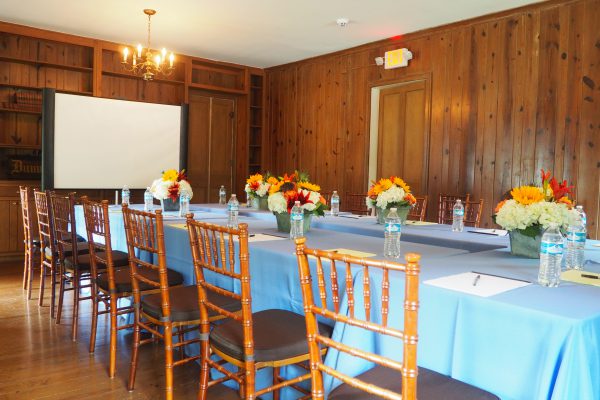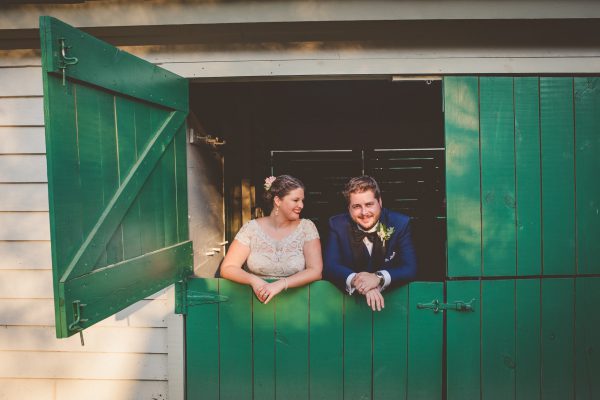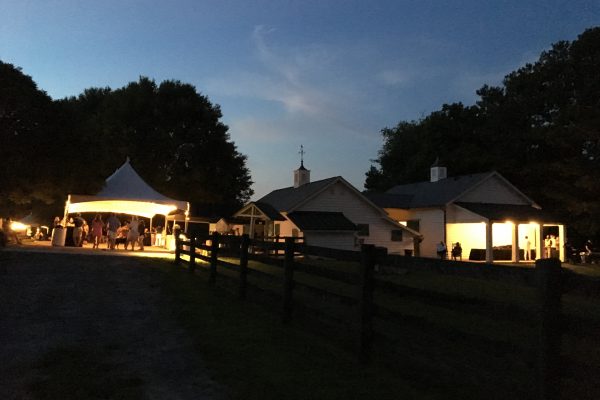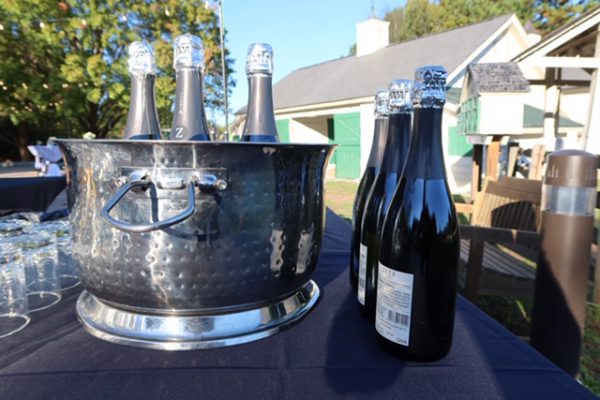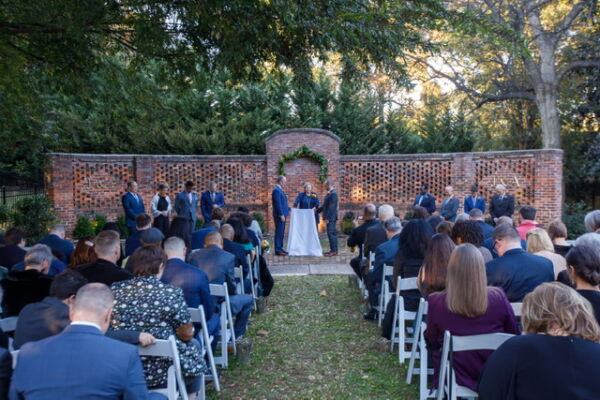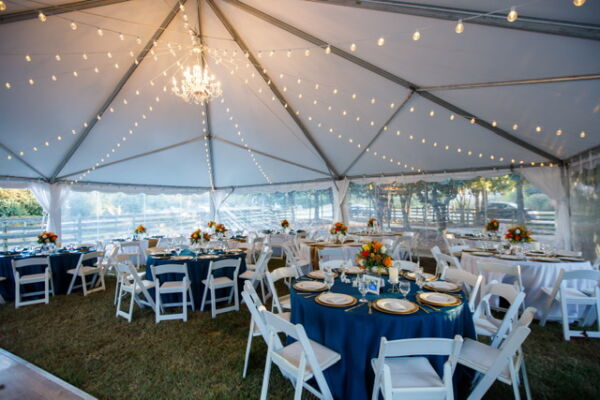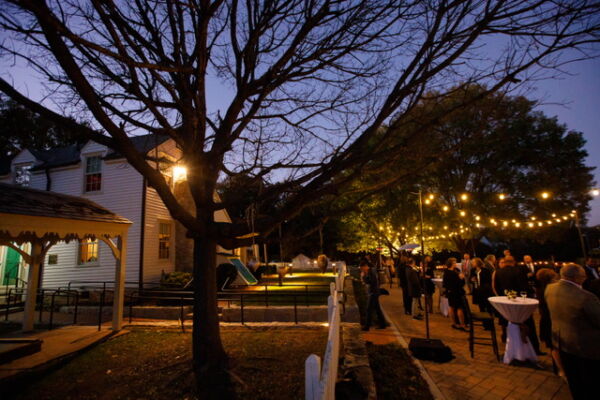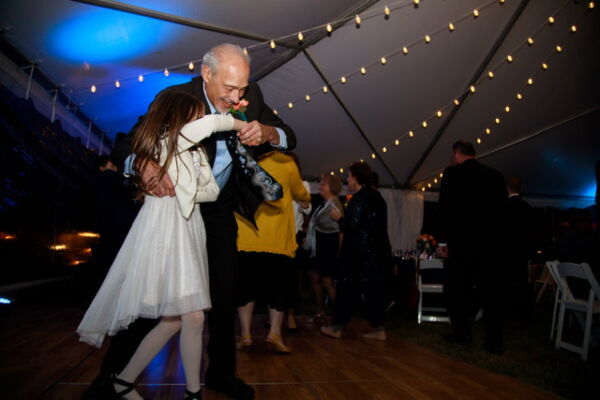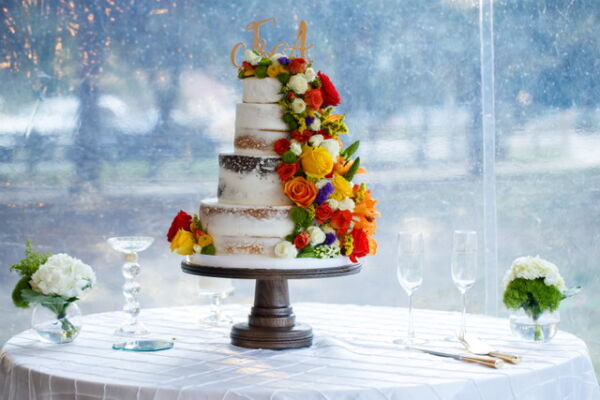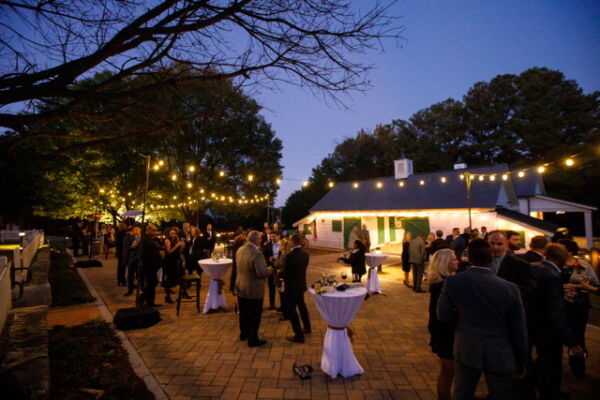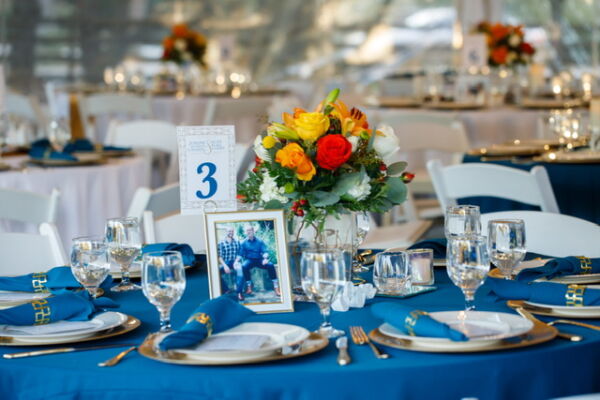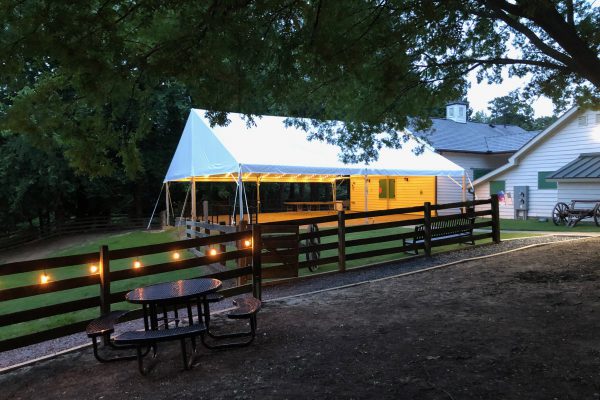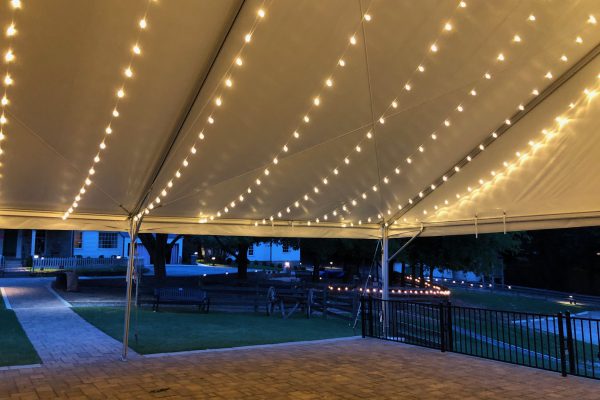 "Donaldson-Bannister Farm was an incredible venue for our Fall wedding. The day was extraordinary. The grounds were magnificent and the ceremony setting was beautiful. The whole process was enjoyable.  Dolores Lauderdale was a pleasure to work with and we couldn't be more pleased with her professionalism but also her kindness and the fun she brought to the process. Our wedding was even better than we hoped for and we would highly recommend the Donaldson-Bannister Farm for any type of celebration or event. Class act all the way."

Alan
"My parents and all their friends LOVED having their party at the farm.  It is a lovely event space – thank you!"

Laura
"We hosted a graduation party at the Donaldson-Bannister Farm in May and could not have been more impressed. It was extra special for us because many of the graduating boys helped clear the land as part of Dunwoody High School football's ongoing community service. The property is beautiful and rich with history. Our guests had so many wonderful comments on the unique atmosphere of the party. This is truly a unique gem in Dunwoody. Thank you Dunwoody Preservation Trust and the City of Dunwoody for revitalizing this gorgeous property in Dunwoody."

Tricia
How to book your event:
For information about booking your special event at this beautiful facility, call 770-668-0401 or email events@dunwoodypt.org.
View Our Calendar to Check Availability