Camp Flashback Staff
LED BY A TEAM OF LICENSED EDUCATORS WHO LOVE KIDS AND HISTORY.
INTERESTED IN BEING A CAMP FLASHBACK COUNSELOR? CONTACT JIM WALKER.
With a staff-to-child ratio of 8-to-1, we offer your child personalized attention and a safe and fun summer experience on the grounds of the historic Donaldson-Bannister Farm.
MEET OUR LEADERS.
James Walker, PhD, Camp Flashback Director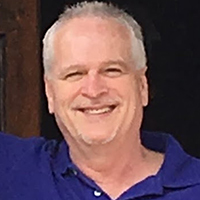 Our founding director, Dr. Walker is returning for our fourth year. With a doctorate in educational leadership, he has worked as a teacher, assistant principal and principal with the Atlanta Public School System and the Walton County School District. He has been recognized in education for the development of a number of programs in academics, served as Teacher-of-the-Year and been named a lifetime member of the Georgia PTA.
Kathryn Penn, Camp Counselor
Kathryn is very excited to be joining Camp Flashback as a counselor this summer! Graduated from Chamblee High School and currently attending the University of Georgia, Kathryn enjoys music, reading, and spending time outdoors. Some of her hobbies include hiking, baking, crafting, and indoors cycling. Kathryn can't wait to make memories and have fun at Camp Flashback this summer!
Jenna Bertschi, Camp Counselor
Jenna currently attends the University of Georgia, double majoring in Political Science and Journalism. In her free time, she loves to spend time with friends and family, play the guitar, take pictures, and read. Jenna is excited to work at Camp Flashback this summer!
Joshua Palmer, Camp Counselor
Joshua is joining Camp Flashback for his first summer as a counselor. A graduate of Dunwoody High School, Joshua enjoys playing soccer and loves sports. In his free time, he loves to play video games and cook. Joshua is excited to spend the summer with spectacular people in an amazing place.
Alexa Mittleman, Camp Counselor
Alexa will be joining Camp Flashback for the first time this summer. Alexa is a high school graduate and likes to play soccer, run, and cook. Alexa also loves to be outside and enjoys nature. She is thrilled to be working at Camp Flashback this summer with amazing people.
Kathleen Rivers
Kathleen currently attends Georgia College and State University, majoring in Early Childhood Education. In her free time, she loves to do puzzles, listen to music, and enjoy the outdoors. Kathleen is super excited to be working at Camp Flashback and cannot wait to meet all of the campers!
Counselors-in-Training
Elizabeth Horne
Shayna Robins
QUESTIONS ABOUT CAMP FLASHBACK?
Please contact Jim Walker, our Director of Educational Programming, at jimwalker@dunwoodypt.org.
Camp Flashback is sponsored by Dunwoody Preservation Trust, manager and caretaker of the Donaldson-Bannister Farm.