Camp Flashback Staff
LED BY A TEAM OF LICENSED EDUCATORS WHO LOVE KIDS AND HISTORY.
With a staff-to-child ratio of 5-to-1, we offer your child personalized attention and a safe and fun summer experience on the grounds of the historic Donaldson-Bannister Farm.
MEET OUR LEADERS.
James Walker, PhD, Camp Flashback Director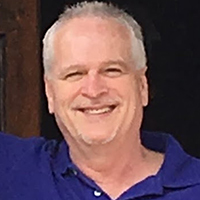 Our founding director, Dr. Walker is returning for our third year. With a doctorate in educational leadership, he has worked as a teacher, assistant principal and principal with the Atlanta Public School System and the Walton County School District. He has been recognized in education for the development of a number of programs in academics, served as Teacher-of-the-Year and been named a lifetime member of the Georgia PTA.
Emily Scarborough, Camp Counselor
Emily has a Master of Arts degree in Education. Throughout her professional career she has dedicated her time to working with children. Emily has recently worked at The GLOBE Academy in Dekalb County. Emily has also worked in the Gwinnett County Public School System. In addition to her background in education, she has served as a Duluth Youth Lacrosse coach for multiple seasons. Emily looks forward to working at camp and creating amazing memories with our campers.
Zaide Ledesmas, Camp Counselor
Zaide is excited to be part of Camp Flashback. Currently she is a teacher at Peachtree Charter Middle School. Zaide is originally from the Philippines, which ignited her love for the outdoors and her enjoyment in working with children.  In her free time, Zaide loves singing, dancing and doing arts and crafts. She is looking forward to building new friendships with the campers.
Mac Laborde, Camp Counselor
Mac is a college student at High Point University in High Point, NC, and a graduate of Marist High School. He is extremely excited to have the opportunity to work with all campers at Camp Flashback. His unique combination of skills ensures that our campers are safe and happy.
Suzanne Huff, Executive Director, Dunwoody Preservation Trust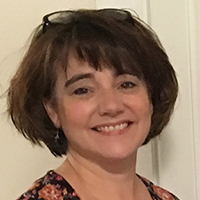 While not quite a native, Suzanne has lived in Dunwoody since she was in elementary school and raised her two daughters here with her husband, Dan. Two years ago, she joined Dunwoody Preservation Trust as executive director and worked with the inaugural year of Camp Flashback. Before joining DPT, she was actively involved with Girl Scouts for 16 years during which she led two troops and served with the Dunwoody Service Unit's leadership for a number of years. Suzanne is a Clemson alumnus and avid Tiger fan.
Jr. Camp Counselors:
Meghan Stewart
QUESTIONS ABOUT CAMP FLASHBACK?
Please contact Suzanne Huff, our executive director, at shuff@dunwoodypt.org.
Camp Flashback is sponsored by Dunwoody Preservation Trust, manager and caretaker of the Donaldson-Bannister Farm.